No Forest, No Path - a midwinter love poem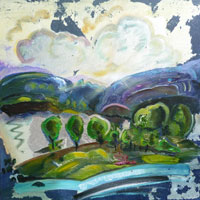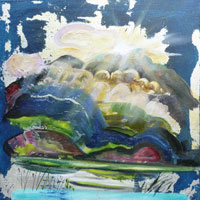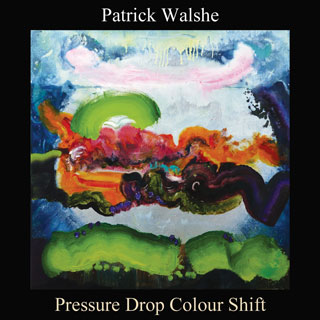 Born in the West of Ireland, in 1952, Irish painter Patrick Walshe left Home to practice his art in New York and Los Angeles in the 1980's where he exhibited widely, returning to Ireland in the 1990's via Africa and Asia. He now lives in the Wicklow mountains near Laragh.

Though I continue to use the language of landscape painting, my curiosity, experimentation with light and colour,and a determination to find a new way to create paintings are at the heart of this journey.
By painting on metal leaf

and using transparent spectrum oils and glazes, my intention is to create a multi dimensional aura echoing the ubiquitous glowing screens we worship and live by. This extra dimensionality means the paintings can only be fully appreciated by personal witness. The viewer is asked to become involved in the interaction of light, observer and orientation. The paintings take on substantially different appearance, translucency and mood depending on the lighting in which they are viewed.

Help Crowd-fund Patrick Walshe's Art

Donate €60 and Patrick Walshe will send you a signed, original work on paper, including shipping . This is an opportunity to support the artist's endeavours and at the same time collect some of his work as a special offer. This is an initiative by the artist to engage with new and old friends.