Fifteen Nocturnes - a Vigil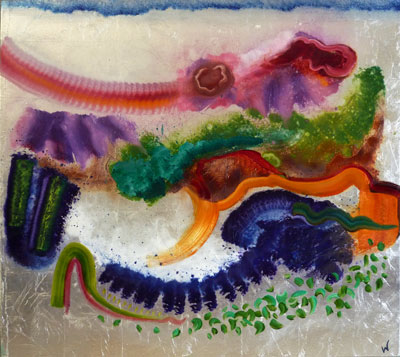 A Desert Flowers

This series of paintings, with it's theme of being witness to the cancer journey, was created in 2014. It is an expression of the helplessness of the one who can only watch. This series has been donated as a fundraising benefit to The Marie Keating Foundation .Please contact for information

Portals and Landscapes

An Exhibition at Art Hub,

Abu Dhabi June 2014

An Exhibition

at 84 Orchard Street, New York, October 2015

In recent years his work has transitioned from realistic landscapes that had a sense of magical realism and a simple joy in looking closely at nature and being immersed in that experience.Today the work still speaks the language of landscape, but has become focused on colour, form and emotional moments of response to internal and external wanderings. Being in the moment is an intrinsic part of the expression. There is a search here, a sense of looking through to the heart of personal experience and man's interaction with the world..This is suggestive abstraction giving the viewer license to develop their own discourse with the paintings.

Irish arist Patrick Walshe was born in County Clare, in 1952. He left Ireland to develop his art in New York and Los Angeles in the 1980's and 90's where he exhibited widely. Returning to Ireland via Africa and Asia, he now lives and paints in the Wicklow mountains near Glendalough.